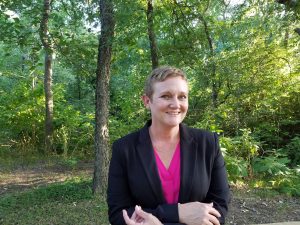 Michelle is a native Texan with small-town roots that help her understand the concerns of rural Texans. The daughter of a law enforcement officer and public school teacher, she learned the value of community service starting at an early age.
Michelle attended Baylor University before starting a career in travel and tourism. She moved to Austin to join the booming tech industry of the late 1990s where she met her husband, James, and the two have been involved with technology start-ups and partnerships for many years. In 2007, Michelle started her own business organizing independent international travel.
A love of rural Texas drew Michelle and James away from Austin in 2005 and into the quiet life of Bastrop County where they enjoy the wildlife and their two gardens – a large vegetable garden where they work hard for home-grown tomatoes and a beer garden where they relax with friends.